Revenue Scotland will be updating the online tax collection system (SETS) on Friday 28 January 2022. This update will introduce a number of changes and enhancements to both the SETS portal and also internal back-office functionality. Introduction of this important update will require a short period of downtime.
** The SETS portal will be unavailable to all users and for all services on Friday 28 January from 18:00 – 21:00. **
Summary details of new functionality being introduced to the SETS portal:
Update 1: Users may now see banners on the homepage of the dashboard(pictured below). These will contain important messages relating to such issues as scheduled downtime and highlighting changes to legislation.
Image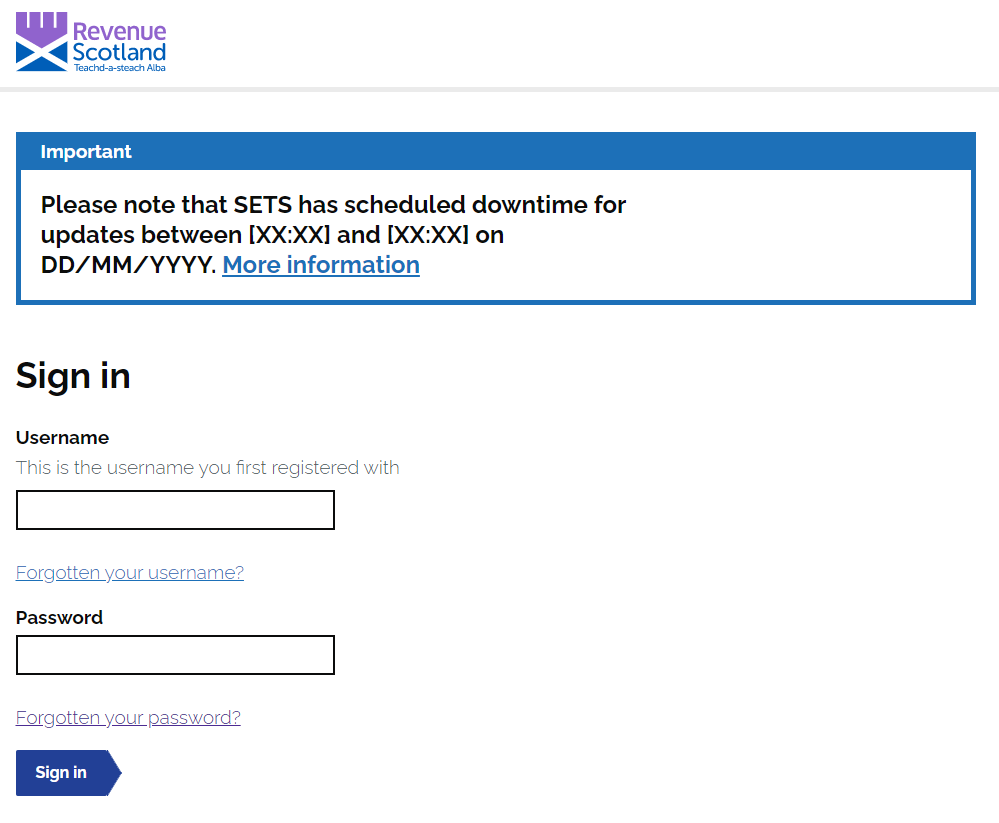 Update 2: If you have not chosen Direct Debit as your preferred payment option when submitting a return, you will now not be able to choose the Direct Debit option when amending your return. This is to ensure there are no complications when completing your return.
Contact Us
For help with case specific questions or complex tax enquiries:
use the secure message facility in the SETS portal
For help with technical issues or problems using the SETS portal:
check the System Help pages on the Revenue Scotland website
telephone the Support Desk – 03000 200 310
To contact the specific tax teams, email:
For any general comments, questions or suggestions on SETS, email: