Statement from the Chair
Dr Keith Nicholson
I am delighted to present Revenue Scotland's fifth Annual Report and Accounts for the Resource Accounts.
As I reflect back over the five years since Revenue Scotland was established, I am struck by the modern and dynamic tax authority the organisation has become. Reflective, flexible and willing to embrace change, while placing a high value on the experience and knowledge of its staff, learning from best practice. Over this period, Revenue Scotland has collected £3.25bn which funds vital services and contributes to the delivery of our National Outcomes. More details of the devolved taxes collected can be found on page 18, or through the Devolved Taxes Account for 2019-20.
This year has seen a greater degree of change than any we have yet encountered. A new, improved and user-focused Scottish Electronic Tax System (SETS) was launched in July 2019, and we have built on this success with a forward looking, continuous improvement approach. The new system has been introduced alongside improvements in process and efficiency. This year, the Scottish Tax Education Programme has seen new modules being designed and delivered. Together these programmes represent an organisation which is committed to continuous improvement, learning and development, which values its staff and is dedicated to meeting the needs of those who use our services.
We welcomed Jean Lindsay and Martin McEwen to the Board in July 2019, and I am grateful to them for the wide range of both public and private sector experience they have brought to the Board. I also wish to thank Steve Bruce, who completed his term at the end of March, for his contributions to the work of the Audit and Risk Committee, and to welcome Simon Cunningham who joined the Committee in November 2019.
We also developed a new set of Equality Outcomes and Action Plan for 2020-2024, which provide a framework for Revenue Scotland's commitment to the public sector equality duty. The focus is on further mainstreaming equality and the plan will be interlinked with the next Corporate Plan and People Strategy, to be developed and published in 2021.
The biggest and most rapid change we have all faced, both on a professional and personal level, came at the end of the reporting period, as we responded to the global COVID-19 pandemic, and our Business Continuity Plans were mobilised. Revenue Scotland made the transition to remote working rapidly, with minimal change to our services and with support in place for staff. This will be an ongoing issue well into 2020-21 and beyond, as we all adjust to the 'new normal', but I am confident that Revenue Scotland will continue to meet the challenges ahead.
My fellow Board members and I were delighted when Elaine was awarded the Chief Executive of the Year Award at the Scottish Women's Awards in September. We congratulate Elaine and her staff on their significant achievements in 2019-20 and their successful response to COVID-19 at the end of a busy year.
Image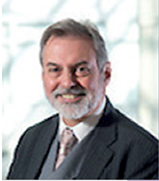 Dr Keith Nicholson
Chair of Revenue Scotland