Statement from the Chair
I am delighted to be able to report another year of positive progress at Revenue Scotland. 
2022-23 has not been without its challenges. These include rising inflation, shortages in the labour market, stressed supply chains, and a cost of living crisis due to significant increases in energy prices. All of this came on the heels of the COVID-19 pandemic, which tested the very structure of Scotland's economy. Despite the great pressures put on our economy and society, Revenue Scotland continued to deliver a trusted public service in an exemplary and efficient manner. Our key performance indicators showed our collection rate at 99% with an administrative cost of collection remaining below 1%. 
This means that record revenues collected in 2022-23 of £960 million have contributed significantly to the funding of the public services that are vital to our population in Scotland. On behalf of the Board I wanted to record a special thanks to the leadership team and all of the staff at Revenue Scotland for the commitment and determination to deliver such a strong set of results.
Our current Corporate Plan which covers 2021-24 has a number of key strategic aims set out to continue Revenue Scotland's journey to be seen as a leader in Revenue Authorities. Strengthening our external relationships with stakeholders is a major priority. Our updated Communications and Engagement strategy, finalised in May 2022, sets out key actions we will take to get a better understanding of our stakeholders' needs. It also emphasises improving our communications and ensuring we remain transparent and thoughtful in our approach going forward.
It is vital in our primary role of tax collection, but also in our collaborative endeavours with Scottish Government and the tax community, that we innovate and enhance our services. We spent a significant amount of time engaging with those we serve and work alongside, and are grateful for the positive responses we have received to date. We were able to introduce an Enhanced Support Policy which provides tailored support at the earliest opportunity for those requiring additional assistance. 
We have been able to recommence our educational LBTT webinars which have been well attended with positive feedback. The body of the report showcases the numerous advancements made in refining engagement processes, service design, and the increased collection of user feedback. We will always put excellence in customer service at the forefront and we are delighted with the further progress we have made this year
Digital and data have remained at the core of our strategic priorities. We continue to invest in enhancing our data quality, refining our visualisations, and improving the digital experience for our stakeholders. Looking ahead, we will continue to innovate, collaborate, and share knowledge across our communities, ensuring Revenue Scotland remains a leader in digital and data capabilities. The direction of travel here will present many opportunities as well as challenges as the pace of change continues to accelerate and we are investing in greater capability to address an exciting future that will no doubt deliver greater benefits for all of our stakeholders.
During this year we have also been able to consider further our approach on equality, diversity and inclusion (EDI). We are proud to be an inclusive employer and accessible public service provider, and we know from our staff surveys how important this is to all the people who work in Revenue Scotland. We have gone further this year in embedding EDI in the foundations of our working practices, our structures, as well as ensuring our users benefit from the enhanced support I mentioned earlier. While statistics can show improvements, it is in how we embed this in our DNA that will deliver sustained results and being acknowledged as a leader is a commitment we all share. 
We go forward in 2023-24 with a level of dedication and commitment that will ensure we continue to grow our capabilities for the benefit of Scotland, and with a determination to build on the successes achieved to date. The professionalism of all in Revenue Scotland has shone through in 2022-23 and on behalf of the Board we warmly welcome and endorse this Report and Accounts.
Image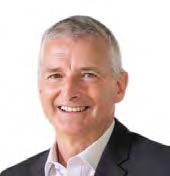 Aidan O'Carroll
Chair of the Board
---
Statement from the Chief Executive and Accountable Officer
As Scotland's tax authority, all of the revenues Revenue Scotland collects stay in Scotland to fund public services. It is therefore important that we strive to be as efficient as possible while also delivering a quality of service that enables taxpayers and their agents to understand their obligations and interact with us in as straightforward a way as possible. It was particularly pleasing therefore to pass the £6bn mark for revenues raised since 2015 and also to continue to deliver well against our key performance indicators which seek to measure our efficiency.
This year, we prioritised the investment of our small capital budget on improvements to our tax system and website. The improvements were all intended to enhance user experience and performance. To effectively drive change and design solutions, it was crucial to incorporate user feedback and insights. Ensuring that our services are as accessible as possible, we also launched an enhanced support service, which was carefully designed with the assistance of colleagues at the Scottish Government, Welsh Revenue Authority, His Majesty's Revenue and Customs, The Law Society of Scotland and many others whose input has proved to be invaluable. I am pleased to report that this new service has been well received.
Tax is a dynamic area of law and the use of our powers and approach we take in exercising them has developed over the years. Drawing on our experience, we have introduced changes to our legislation and towards the end of the financial year we brought to a satisfactory conclusion two significant litigation cases, which have been part of our work for a number of years. Our approach to developing our capability as a tax authority, through learning and development, continuous improvement, use of data and taking a strategic approach to workforce planning have all contributed to the developing of our expertise and becoming a credible voice as a tax authority and as a public body. We are using this expertise in our planning for the introduction of Scottish Aggregates Tax, the next wholly devolved tax and stand ready to offer assistance in the development of any future taxes in Scotland.
Over the course of the year, we piloted a hybrid operating model, born out of our experience of working remotely during the COVID pandemic. A priority for us was to harness the benefits of working differently during the pandemic while also ensuring that the model we arrived at met business need. We undertook an evidenced based approach to determine the form of operating model that would deliver optimum performance by us, validated by external consultants and our internal auditors. Our model seeks to blend staff preference for working patterns and location with business need. In May of this year, our Board endorsed the executive team's recommendation to adopt this model of working for the foreseeable future. It is a testament to our approach that other employers have asked us to share our methodology and experience.
Finally, our staff are our most important asset. In Revenue Scotland we aspire to be an employer of choice, where diversity and inclusion are firmly part of our culture. Our staff regularly give us positive feedback on our culture and the people survey results for 2022 placed us as high performing across all themes when benchmarked against the 102 Civil Service organisations which took part. As ever, there is more we can do to ensure that Revenue Scotland remains a place where staff are given opportunities to thrive and develop. As we move into the last year of our current corporate plan and begin to plan for future years, our continued focus on our people, data and technology will enable us to continue to be able to deliver high quality public services that the people of Scotland expect.
Image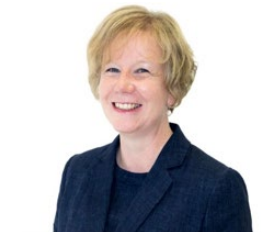 Elaine Lorimer 
Chief Executive